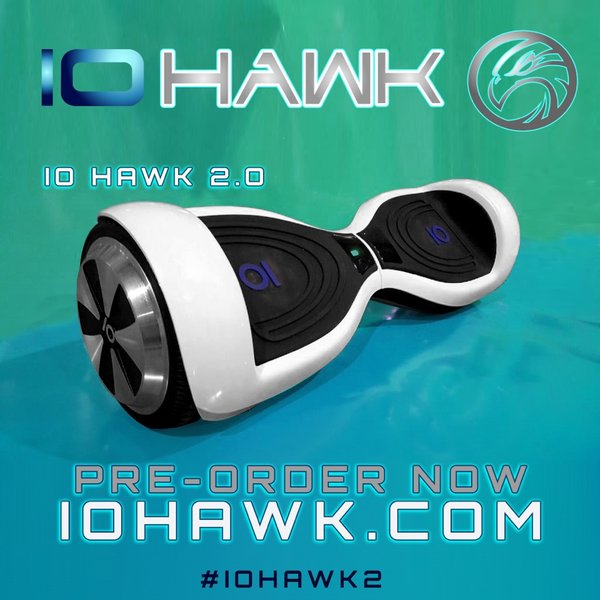 IO HAWK 2.0
The IO HAWK 2.0 is the epitome of Design, Quality, Safety, Functionality and Durability all in a more affordable package than it's predecessor. We have worked diligently with our engineers to increase the responsiveness and stability of the IO HAWK 2.0 without compromising safety, all while adding functions like Bluetooth® Connectivity to pair with your mobile device. Now you can enjoy your favorite tunes will riding your IO HAWK!
WE ARE CURRENTLY TAKING PRE-ORDER AND EXPECT DELIVERY TO BEGIN TOWARDS THE END OF FEBRUARY 2016!
BE ONE OF THE FIRST TO OWN THE NEWEST AND BEST TECHNOLOGY IN THE MARKET TODAY!
IO HAWK 2.0 SPECIFICATIONS
| | | |
| --- | --- | --- |
| PARAMETERS | METRIC | STANDARD |
| RANGE | 16-21km | 10-13miles |
| CHARGE TIME | 2-3 hours | 2-3 hours |
| MAX SPEED | 12km/hour | 7.5mph |
| CLIMBING LIMIT | <25˚ | <25˚ |
| MAX LOAD | 120kg | 265lbs |
| TIRE | 170mm | 6.7inch |
| BATTERY | 36V 4.4AH | 36V 4.4AH |
| MOTOR | 300Wx2 | 300Wx2 |
| NET WEIGHT | 10.5kg | 23lbs |
| GROSS WEIGHT | 13.5kg | 30lbs |
| ACCESSORIES | Bluetooth® Speaker, User Manual, 2 Remote Controls | Bluetooth® Speaker, User Manual, 2 Remote Controls |
| COLOR | Black, White , and Gray | Black, White , and Gray |
Featured Products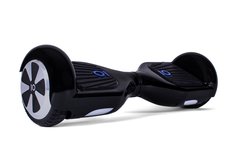 IO HAWK - BLACK
IO HAWK - RED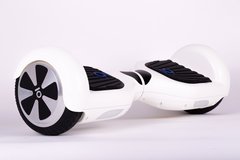 IO HAWK - WHITE